We're launching some new features to make it easier for you to organise and communicate.
We are excited to announce that Kezmo is now available in Catalá, French and Portuguese!
Kezmo is passionate about promoting an ideal working environment in the digital workplace, and we believe communication is key to efficient and productive teams.
This includes us, so we've been working to improve the way we communicate with you.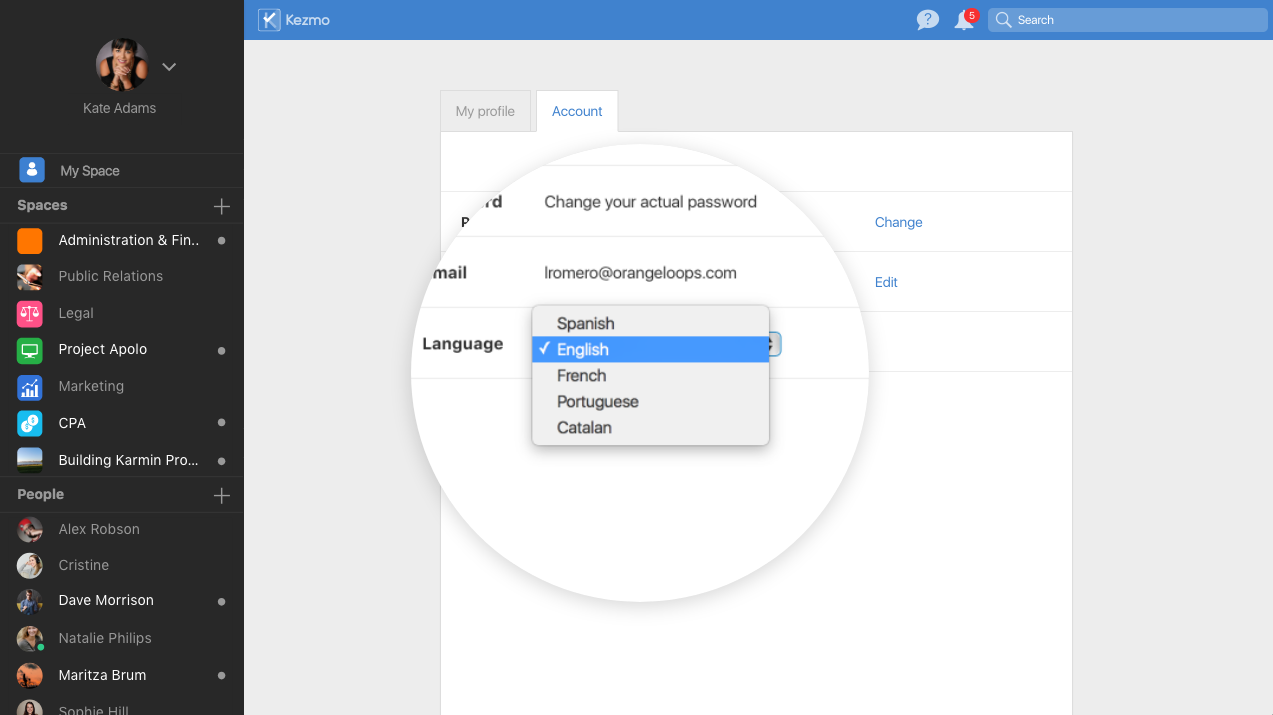 You can find these new languages by clicking on your profile pic, selecting "My Profile" and in the "Account" tab.
In addition, now you can
mute notifications
 when you don't want anyone to bother you!
On the new "mute" mode you won't get any notifications. You can personalize it to different spaces (both group spaces and "one on one" conversations.)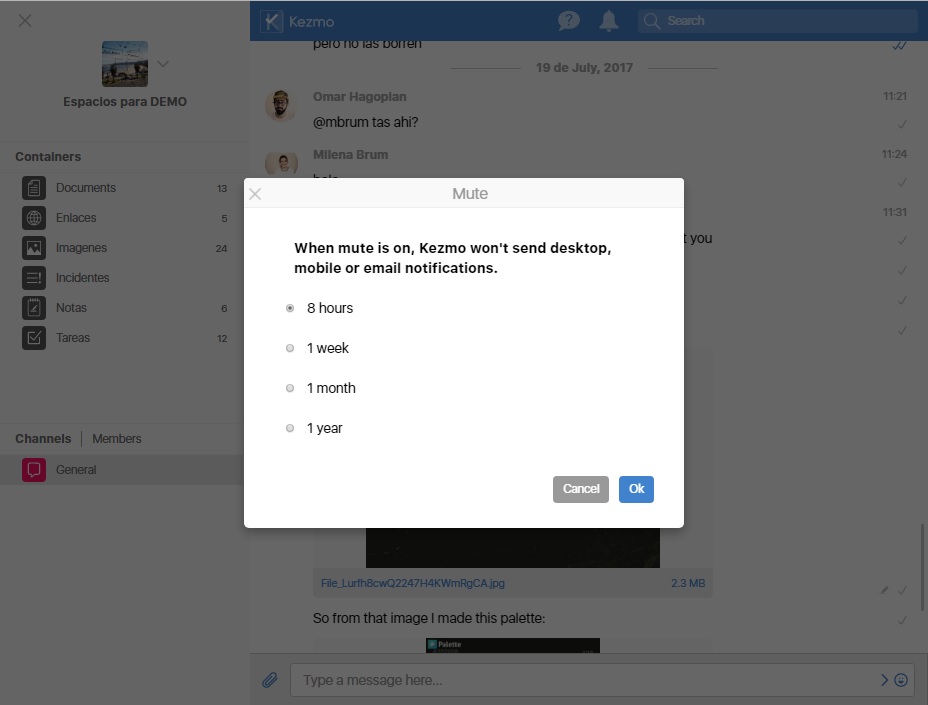 Click on a space, then on its profile picture (or initials). Select "Mute" and choose if you want to mute it for 8 hours, a week, a month or a year.
Also, you can now create folders to organize content online in the containers of your spaces!
We heard your suggestions and made it easier for Kezmo to help you organise yourself and your team.
Backstage, we're constantly working on multiple stability improvements and bug fixes, so that Kezmo works better with each new update.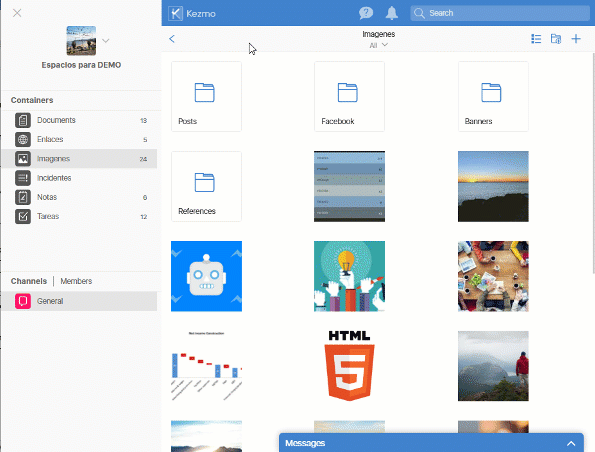 Simply click on a space, select a container, and on the top right corner (next to the "+" sign) you'll find a small folder icon. Click it, name your new folder and you're set!